DJI Drone Expert
Approved Vendor
Premium Pilot
Join

May 27, 2017
Messages

3,282
Web
Since the release of DJI Fly 1.2.2 and 3rd party applications using DJI SDK 2.4.13, DJI's flight logs are being protected by an encryption scheme that hasn't been shared with most of the developers who created DJI log viewers. That caused most of the commonly used log viewers (like my
free online log viewer
) to be rendered useless for newer DJI apps and the last several consumer drones released by DJI.
A recent partnership with DJI allowed me access to the DJI API — which several other partners (like Airdata) are using today to decrypt the new flight log format. After a few months of development and testing, I'm happy to announce
Flight Reader
(my offline log viewer) is now able to process flight logs created by any version of DJI GO, DJI Fly, or other apps using the DJI SDK.
Never heard of Flight Reader? Here are some of its benefits:
No monthly fee
Privately process & store your flight logs offline
View an unlimited number of flight logs
Customize the logs & reports to best meet your needs
See more details about Flight Reader
here
.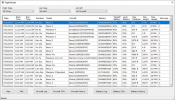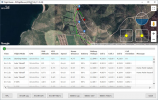 TLDR: You can use
Flight Reader
to process and view your encrypted TXT flight logs offline.